Managing Your Account
You can manage your account by logging into Flex and clicking on My Connections. From this screen you can manage your connections, download the latest version of the Excel Addon and access your subscriptions and linked user accounts
---
Adding a new Connection
To add a new connection, log into Flex and click the green Add New Company button at the top left of the My Connections page.



Then click on the appropriate service you want to connect to. You can repeat this process multiple times to connect many companies. You can even connect to various accounts using different credentials.
---
Disconnecting a Connection
To disconnect a connection, log into Flex and find your connection in the list. The QuickBooks and Xero connections are on separate tabs, so make sure to choose the correct tab first.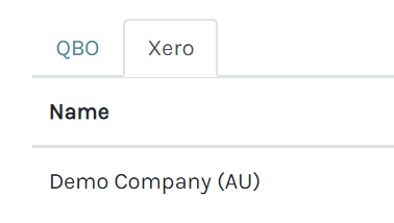 Once you find the correct connection, press the red delete button to the right.


---
Reconnecting a Connection
If you get an error accessing data from a connection, you may need to reauthorise. To do this, simply disconnect a connection, then go through the process to add the connection again.
If you are having to reconnect frequently, it may be because the credentials used for Xero are being used by other people concurrently. This can happen if multiple users are using the same Flex account at the same time or, in a multi-user scenario, more than one user has used the same Xero login credentials for Xero.
---
Subscribing
To subscribe, log into Flex and go to My Connections. From there, click the blue My Subscription link.



In the Subscriptions page you'll see the various plans that are available. First, select the currency from the tab at the top. Please note that AUD plans are inclusive of GST.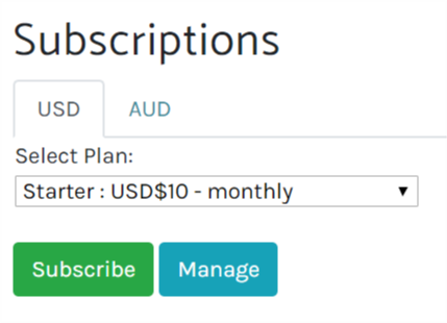 Select the plan from the dropdown list and press the green subscribe button. You will be transferred to PayPal to complete the purchase.
You can subscribe multiple times to increase your connection limit. Each additional subscription will add to your limit.
---
Cancelling a subscription
To cancel a subscription, from the subscriptions page, click the blue Manage button. This will direct you to PayPal where you can cancel the reoccurring payment. If you have any difficulties, email support@flexfinancialreporting.com and we can cancel your subscription for you.
---
Multi-User Accounts
Multi-User is only available to Small Business and Enterprise subscribers. Users ONLY share the connection limit, not the connections. Each user has their own separate connection list.
You can share your connection limit with other registered users in Flex. At the bottom of the My Subscription screen you'll see a section for managing users. Enter the email address that the user registered with and press invite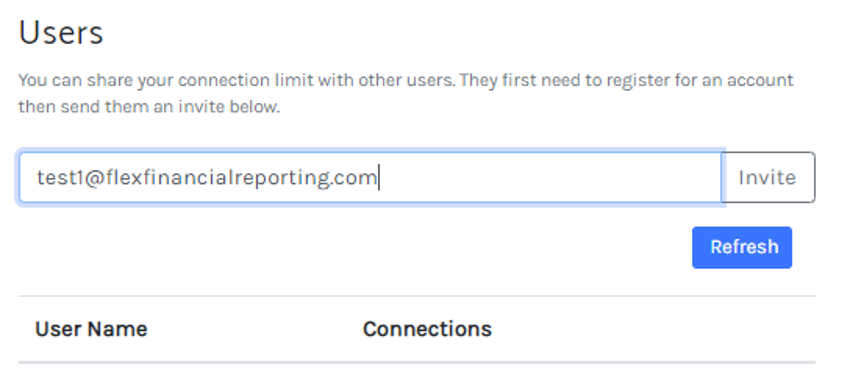 They will then appear in your user list. However, they are not active until they accept the invite.



To accept the invite, the user must go to their My Subscriptions page and click Accept.



Once the invited user accepts the invite, they will show up green in the user list. You can click remove at any time and their connections will no longer deduct from your limit.



The invited user can also unlink themselves from your account by going to the My Subscriptions page and pressing unlink